ICanServe welcomes opportunities to develop collaboration or corporate tie-ups to increase the foundation's program reach and revenues to fund its programs and projects focusing on education, screening and treatment. In turn, ICanServe gives its partners an opportunity to make a positive impact on the fight against breast cancer and engage its employees and consumers.
Collaboration through existing ICanServe programs and events
ICanServe has regular projects that corporations or companies can sponsor. Usually, there is a donation structure in place. These events are: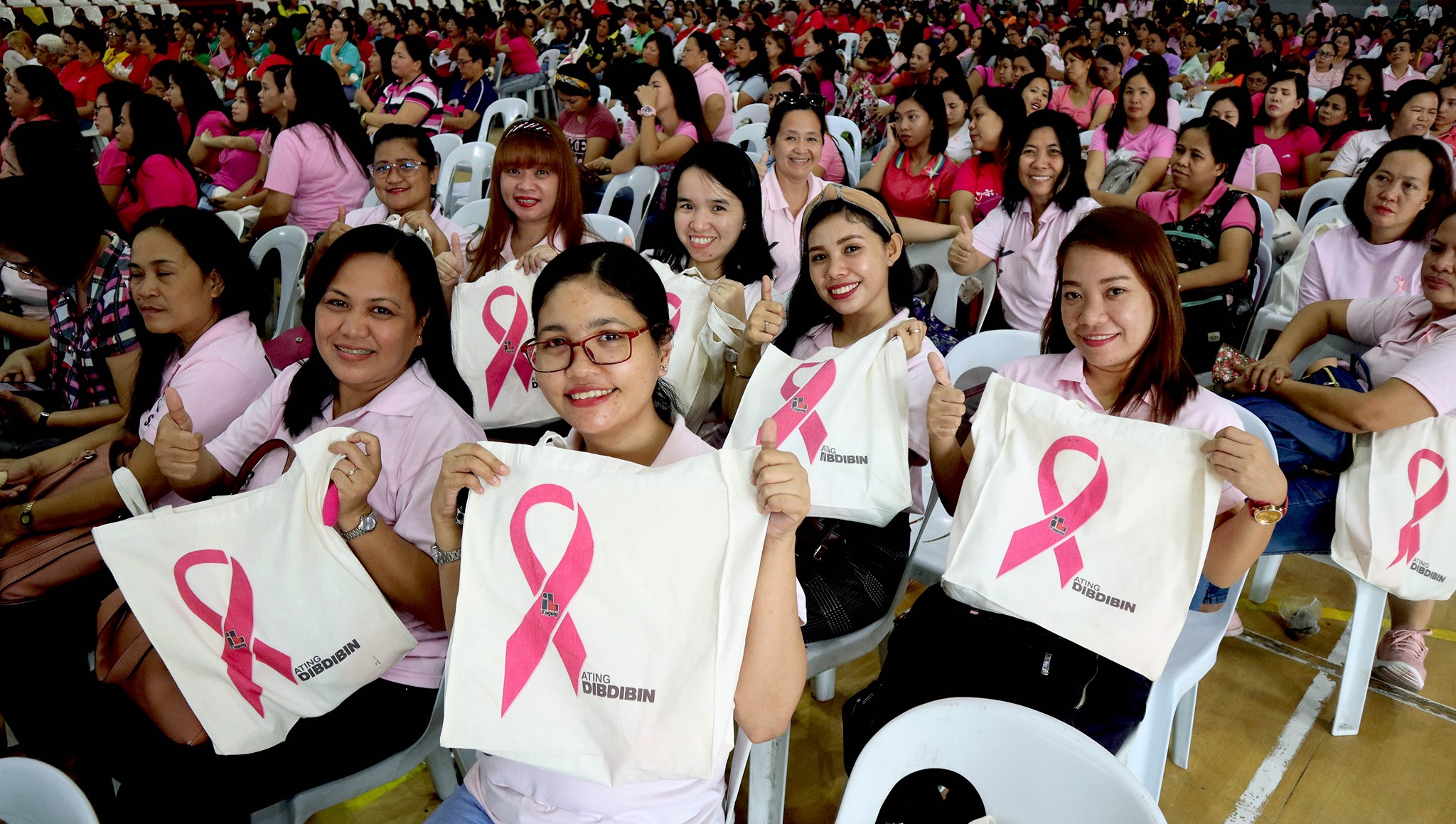 Ating Dibdibin
– the community-based  early breast cancer detection program. It is a partnership with a city that covers training of its medical personnel, free community forums and breast cancer screening sessions all the way to free and affordable cancer treatments.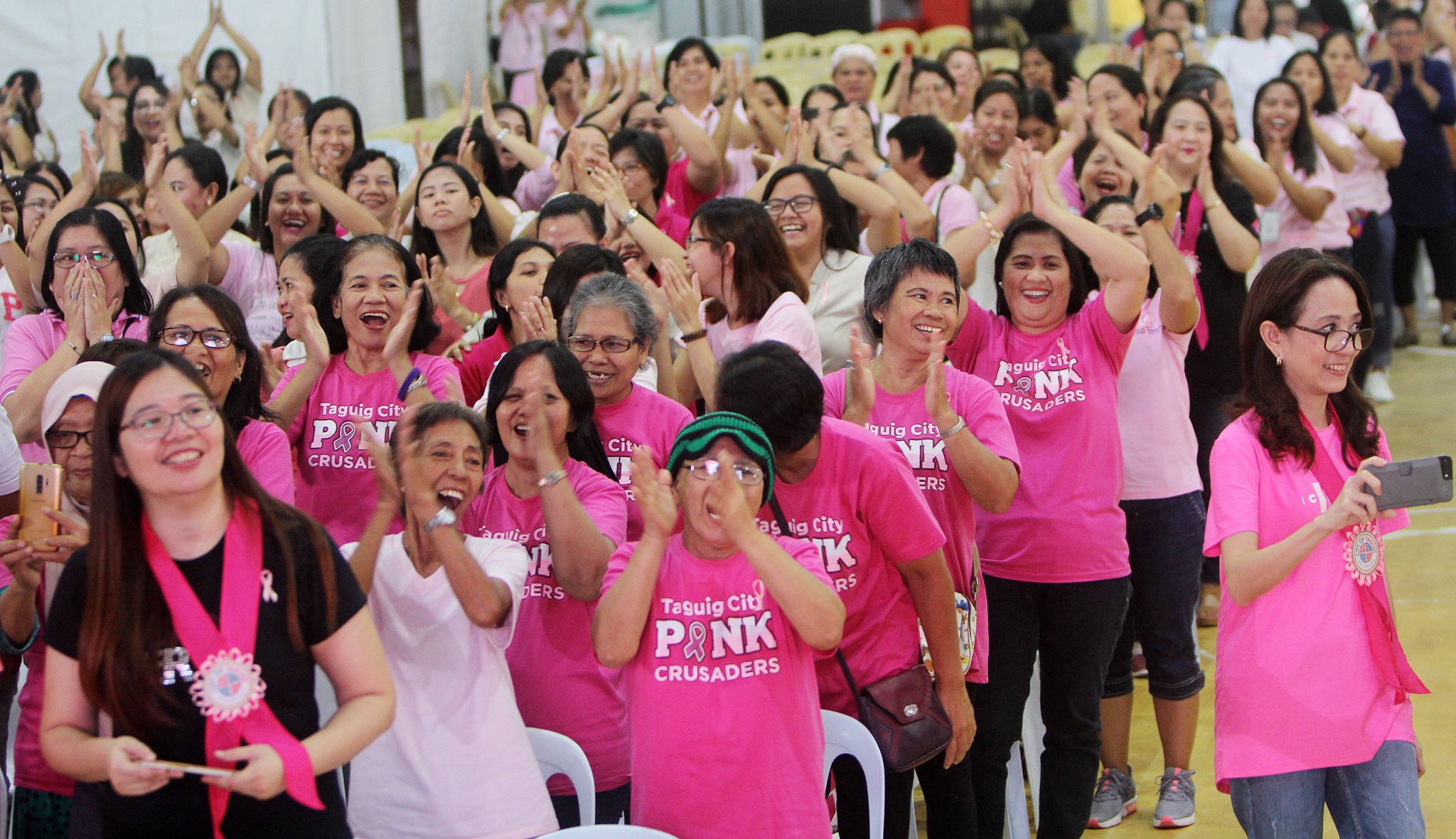 Silver Linings
– the biggest homecoming and forum for breast cancer survivors held every three years. The venue changes from one city to another.
An ICanServe-authored fund-raising event
– Please email us (info@icanservefoundation.org) to know details on the current project in development
Collaboration with Retailers or Events Group
Retailers can create or designate special merchandise they will sell and donate a percentage of its profits to ICanServe.
Events groups can identify ICanServe as one of the beneficiaries of the event.
ICanServe welcomes other arrangements.
Guidelines for Collaboration and Corporate Tie-ups with ICanServe Foundation
The corporation or organization that wants to partner with ICanServe must have been in business for at least three years and is registered with the Securities and Exchange Commission.
Request for collaboration or tie up must be put in writing, addressed to the Committee on Collaboration. Email to info@icanservefoundation.org
The corporation or organization wanting to partner must be willing to sign an agreement that will cover the parameters and conditions of the partnership.
Until an agreement has been reached, the use of ICanServe, ICanServe Foundation name, logo or any of its licensed marks or names of programs is strictly prohibited. (Please note the pink ribbon is the universal symbol for breast cancer awareness and may be used without the permission of the ICanServe Foundation, or any foundation.)
If the campaign includes plans for an official spokesperson, the ICanServe Foundation should be able to provide input in the selection of this individual to be certain that messages communicated are consistent with the foundation image and values.
Should the partner request the use of a member of the ICanServe Foundation as host, guest, speaker, endorser, clearance must be obtained from the Foundation. For ICanServe celebrity endorsers, most likely, permission will have to be obtained from their talent managers.
The partnering corporation or organization must agree to publish the ICanServe Foundation's helpline: +632 8636 5578, website: www.icanservefoundation.org, email helpline: info@icanservefoundation.org, and provide consumers with breast health information.
For products for the collaboration, a sample must be provided for review of proposals involving a product. Drawings and/or photos clearly describing the product may be acceptable if product is in development.
ICanServe cannot be associated with tobacco, illegal drugs, products that harm the environment, products not approved by the Department of Trade and Industry, Bureau of Food and Drugs; companies and organizations that discriminate against sex, religion, race; companies with a controversial image.
Volunteers of ICanServe are not expected to sell products or tickets. ICanServe does not provide a mailing list of its members.
For special events, selling or non-selling, ICanServe must have the option to have a booth at no extra cost to the foundation and be allowed to sell its fund-raising products.